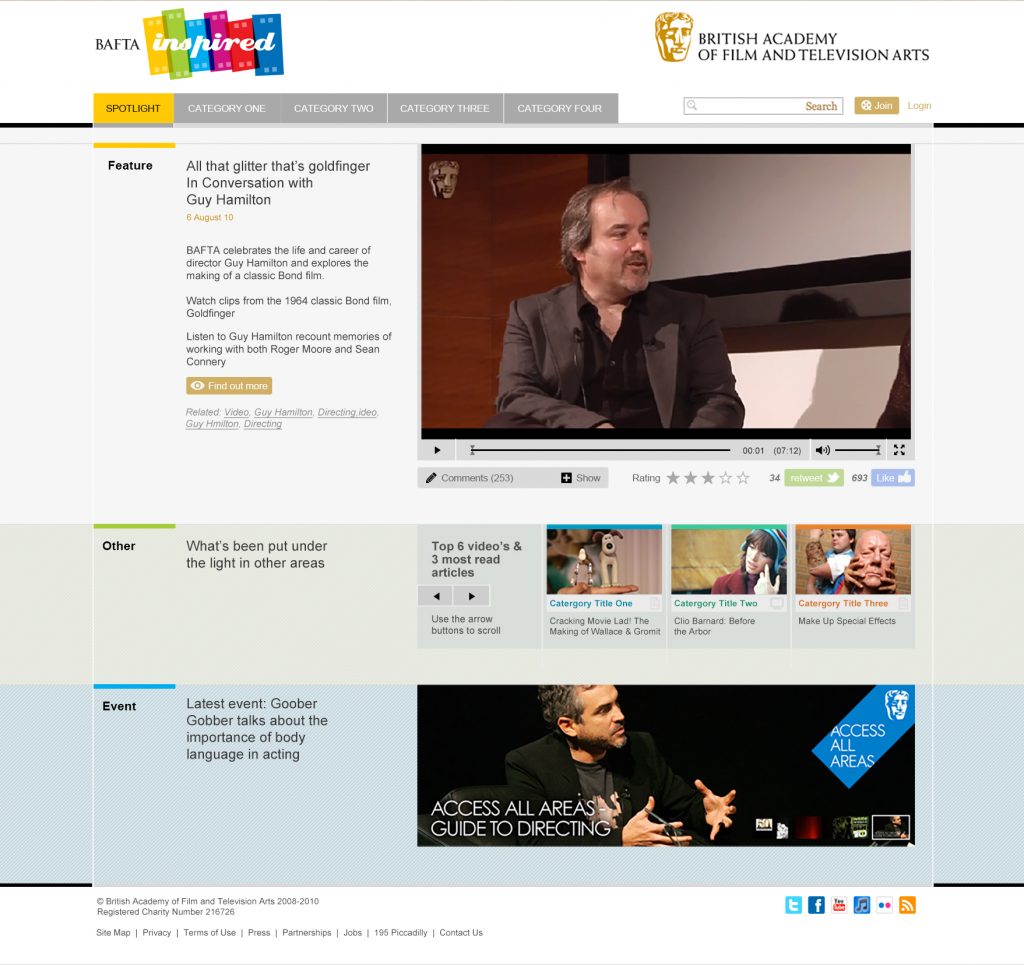 BAFTA wanted to expand on its educational offering to children and young adults. They put a new website out for tender using their existing extensive database of mixed media information.
A sub brand was created to support the new website. 'BAFTA Inspired' was chosen. With such a large amount of data already existing on their website, some serious UX has to be taken into consideration. The use of subtle accent colours and a reposive gride was developed. Users also had the option to rate, share and comment on content throughout the site.
Students and teachers were also able to create accounts allowing them to put information together to use personally or to create lesson plans to use in their class rooms.